Agreement between Metrotenerife and Mafex to reinforce the internationalisation of the Spanish Railway Sector
The Managing Director of Metrotenerife, Andrés Muñoz de Dios Rodríguez and the President of the Spanish Railway Association (Mafex), Víctor Ruiz Piñeiro, have signed, at the international congress Rail Live 2019 (Bilbao), a collaboration agreement to carry out joint actions to promote rail transport.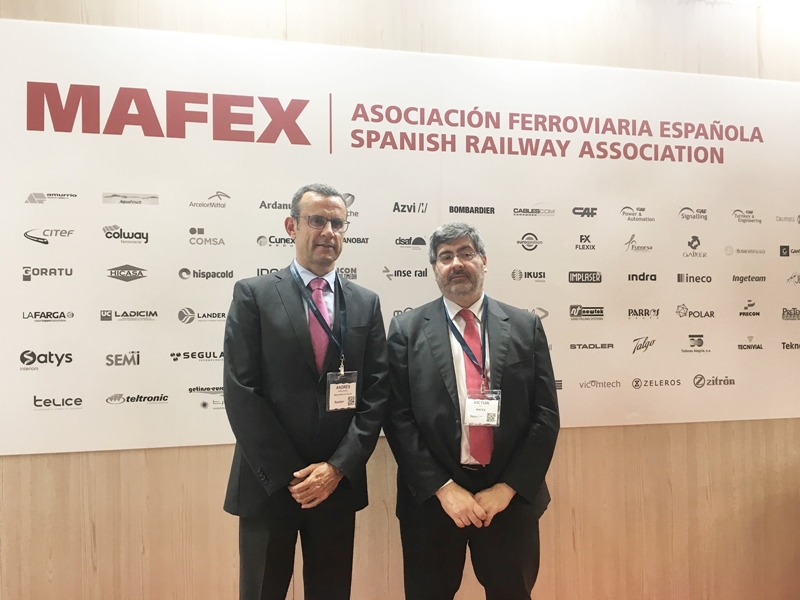 Metrotenerife undertakes to facilitate, as far as possible, pilot tests, R+D+i demonstrations or even visits and technical meetings of Mafex at the tramway operator's facilities. Mafex will count on the participation of Metrotenerife in the foreign promotion activities it organises (fairs, congresses, commercial delegations, etc.), as well as its inclusion in third party negotiations in sector events.
Mafex
Created in 2004, the Spanish Railway Association offers its member companies services in the areas of internationalisation, innovation, competitive improvement, communication, strategic positioning and institutional relations, both nationally and internationally.