Tenerife tram supports the Clarinos Tenerife Basketball Club
The Island Government, through Metrotenerife, collaborates in the promotion of the ticket campaign 2019/2020 of the Clarinos Tenerife Basketball Club (www.cdbclarinos.com), 'enaMORAD@S del baloncesto', on the tram stops and on the social networks of the transport company.
Currently, Clarinos Tenerife is the only canary team that is competing in the DIA League, the first division of the feminine basket in Spain.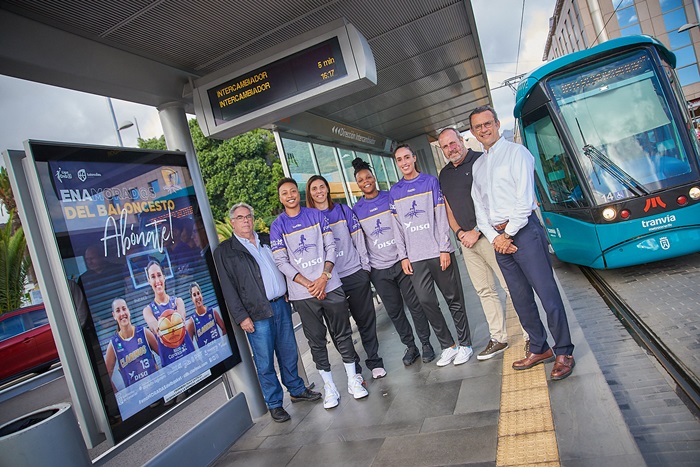 The Mobility Minister, Enrique Arriaga; the Clarinos president, Claudio García del Castillo; the Metrotenerife manager, Andrés Muñoz de Dios, and a players' representation of Clarinos, presented this collaboration on the tram stop Fundación.
The Responsibility Plan of Metrotenerife supports initiatives that promote social values and the trams as public transport connected with sports activities.