Testing for travel with the new monthly transport tickets of Vía-Móvil in Tenerife
The Cabildo Insular of Tenerife (the Tenerife Island Government) is working in the future implementation of the new electronic mobile ticketing system, Vía-Móvil, throughout the island. This application was developed by Metropolitano (tram operator of the island) for the metropolitan public transport district, and  it´s available on trams since October 2013 and on buses since January 2014 . You can find more information in <a href="http://www.tarifaplanisima.es/">www.tarifaplanisima.es</a>.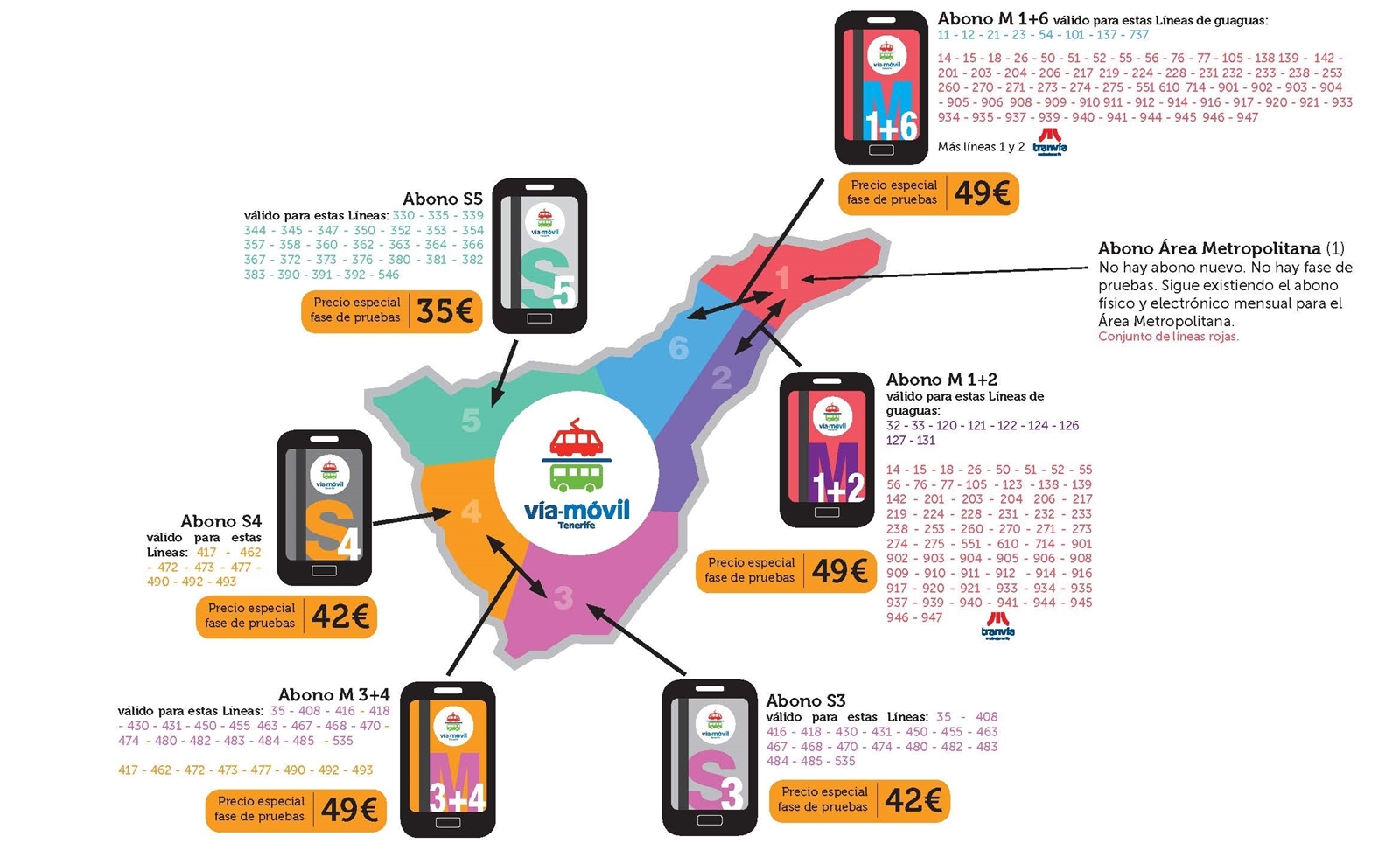 The Tenerife Island Government has launched a test campaign for customers from North and South of Tenerife who want to check the new monthly transport tickets. There are six kind of them, one for each area of Tenerife. The selected customers are going to travel within an area for 30 days on the bus lines that belong to that area with a special test price.