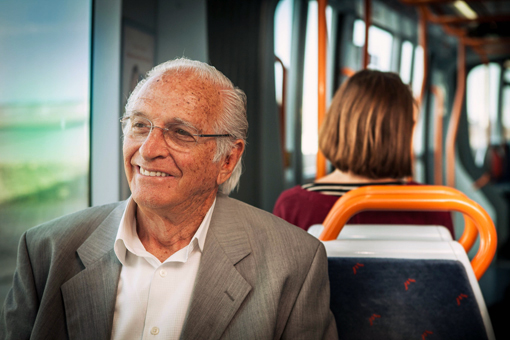 The Commitment of Metrotenerife
Since its beginnings, Metrotenerife has accepted a commitment to providing service to society on our island.
Each and every one of the staff at Metrotenerife personally accepted that commitment on joining the company, and they strive day by day to do their best to improve quality in the service and to achieve the full satisfaction of those using the tram everyday.
OUR COMMINTMENT: TO FOMENT QUALITY PUBLIC TRANSPORT
Metrotenerife values customer service as being fundamental to the development of our service, which allows all Tenerife residents and visitors, regardless of the capacities or disabilities, to fully enjoy reliability, punctuality, accessibility and comfort when traveling
Information Offices
Metrotenerife has two Information Offices at both termini of Line 1. The offices provide customers with any information they may require about the tram (lines, timetables and bus links) and ticket types, which can be purchased at the offices, accept payment of penalties, in addition to dealing with customers' enquiries or suggestions.
Furthermore, our commercial offices also deal with any matter requiring the presence of a Metrotenerife staff member.