Metrotenerife and Zona Comercial Tranvía have presented their Christmas campaign
Metrotenerife and Zona Comercial Tranvía have launched their Christmas campaign with the claim 'Melchior, Gaspar, Baltasar y Tú… esta Navidad en Tranvía como Reyes' promoting the use of tram to increase the commercial activity in Santa Cruz and La Laguna.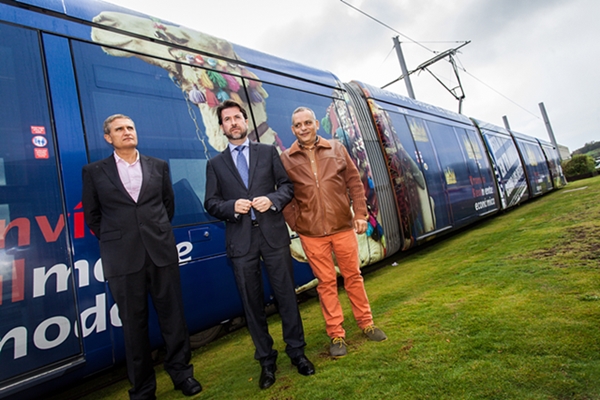 The president and the economic-vicepresident of the Insular Government, Carlos and Efraín Medina respectively; and the insular Mobility Manager, Manuel Ortega, attended the presentation of the campaign at Intercambiador tram stop. This initiative includes commercial actions in different advertising supports besides the special tram services for weekends and also at Christmas Eve, New Year's Eve and January 5th.