Tenerife Tram joins the awareness campaign about the prevention of the breast cancer
The Island Government, in collaboration with the Tenerife Breast Cancer Association (Ámate), has labelled a tram with the official image of the awareness campaign 'The prevention, the greatest act of love' to commemorate the World Breast Cancer Day.
The president and the vice-president of the Island Government, Pedro Martin and Enrique Arriaga, as well as the president of Ámate, María del Carmen Bonfante, and other authorities, presented the 'pink tram' at Intercambiador stop. For one month, it will run in the metropolitan area as support to the persons with this illness and to raise awareness the population about the importance of an early detection.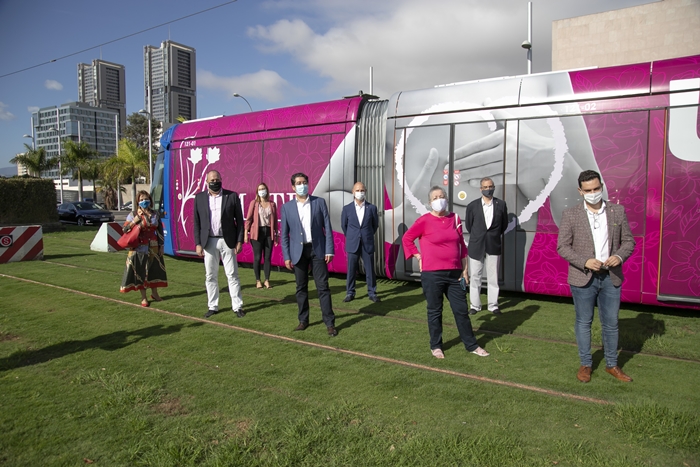 Pedro Martín explained that with this special tram we remember the commitment of the citizenship and the solidarity with associations like Ámate. On the other hand, Enrique Arriaga, highlighted that the tram has a relevant advertising impact and therefore it is ideal to communicate the message of the prevention of the breast cancer.
Metrotenerife collaborates in the promotion of this campaign through the tram stops and on the social network: Facebook, Instagram and Twitter (@tranviatenerife).