Tenerife trams and buses were dressed up pink by the World Day Against Breast Cancer
The Island Government joins to the awareness campaign on occasion of the World Day Against Breast Cancer. Metrotenerife and Titsa collaborate in the promotion of campaign image 'La prevención, el mayor gesto de amor' on the tram stops and on the urban 905 line as well as on the 363 line, that works in the north of Tenerife.
For that reason the president of Island Government, Pedro Martín visited the tram stop Fundación and the bus stop in Europa square. He was accompanied by the Mobility Minister, Enrique Arriaga; the Finance Minister, Berta Pérez Hernández; and the president of Ámate María del Carmen Bonfante Vargas and other member of the organisation MariCarmen Galindo.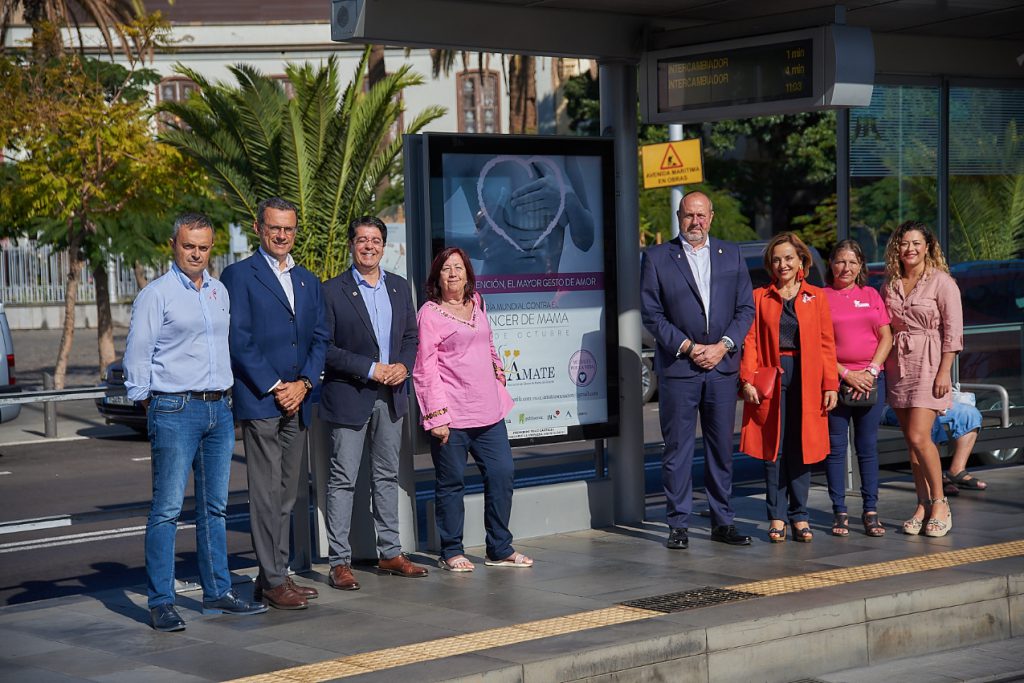 The manager of Metrotenerife, Andrés Muñoz de Dios, the Chief of External Relations of Titsa, Ambrosio Hernández; and Daida Gutiérrez, Publiservic director, company that collaborates in this campaign with the production and installation of the posters, were also attended this presentation.
The Breast Cancer Association of Tenerife (www.amate-tenerife.com 922 220 564) provides the persons with cancer a personalized and integral service.