The British Hispanic School wins the second edition of Children's Short Story Contest 'El Camino de Don Tapón' (The Way of Don Tapón)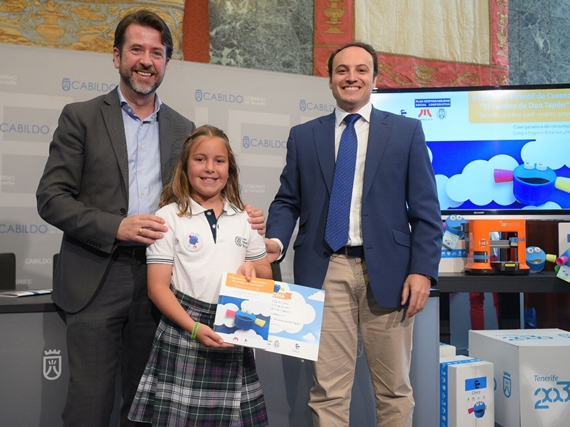 The students of 4th A Primary of the British Hispanic School (La Laguna) have been awarded with the first prize of the second edition of the Children's Short Story Contest, organized by the companies Metrotenerife and CLECE through their Social Responsibility Plans. The tale 'Tapas, tapitas y tapones' convinced the jury by the choice of characters and story, as well as, the writing and the illustration, all under the supervision of the language teacher, Mely Barreto Dorta. The winning class has received a magnificent 3D printer and all the students a diploma in recognition of their work.
The award ceremony was held at the Tenerife Island Government. 'El Camino de Don Tapón' aims to raise awareness among children in 4th grade of Primary, their families and their direct environment about the social and environmental importance involved in the collection of caps, from the moment they leave the supermarket packaging until they are recycled to finally contribute to the purchase of technical support and orthoprosthetic material or to the financing of medical treatment for people in situation of dependency.