Tram implements voice-guided navigation in the vending machines at its stops
The Tenerife Tram implements the voice navigation system in the vending machines at the stops of Line 1 and Line 2. An audio assistant will guide the user through all the formalities concerning the ten+ transport tickets offered on the interactive screens of these ticketing machines. The voice-guided navigation system has been checked by the institutions Sinpromi and ONCE.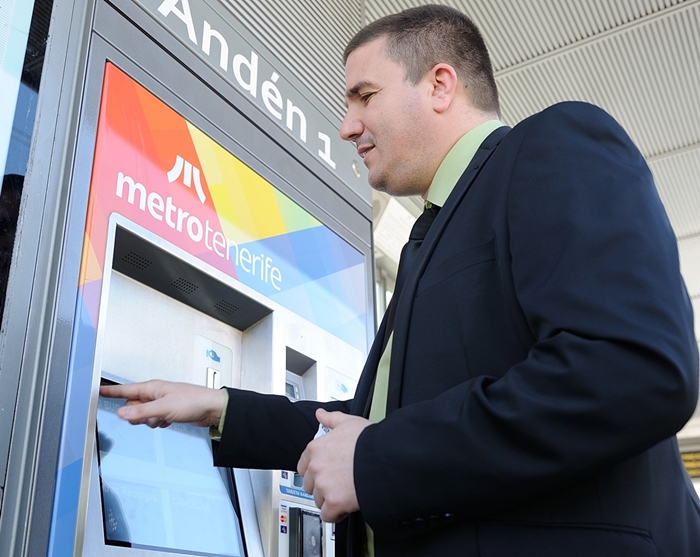 Thanks to the interactive screen of the ticket machine and to the audio, the user will be able to buy or recharge the ten+ tickets, to get the recharge codes for the ten+movil app, to check the ticket balance or select the payment system.