Island Government delivers the first cards Abono Joven to travel without limits for flat rate of 35 Euros per month
The president of the Island Government, Carlos Alonso, has delivered the first cards Abono Joven of 'tenmás' that allows young people under 30 years to travel without limits all over the island, on the network of tram and bus, and for a flat rate of 35 Euros per month. This is the first initiative of the Island Government to celebrate the Mobility European Week that takes place until 22 September.
Alonso highlighted that "the Abono Joven is one of the novelties of 'tenmás', the new transport ticket of Tenerife. Besides the roads, we are also improving the mobility with a more competitive offer".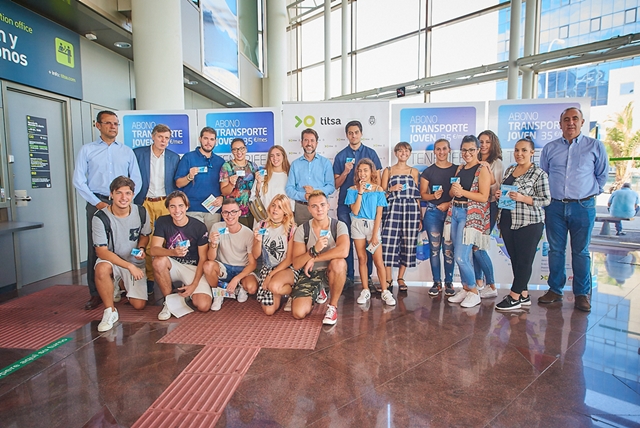 The young people, who have requested the Abono Joven, will receive a mobile SMS with the information to collect their cards. Since July more than 7.500 applications have been received. Metrotenerife and Titsa encourage people to keep registering on the external link, www.abonojoven.es. The application will be free until 30 September, then it will cost of 5 Euros.
The Abono Joven works with the contactless transport card of Tenerife 'tenmás', that will be personalized with the name of the user, who will be able to have discounts, to enquiry or to top up the balance.
The card can be topped up online, on the external link www.tenmas.es, at the commercial offices of Metrotenerife and Titsa, and progressively in the ticket machine of the tram stops.