Metrotenerife wins the Fundacom Award 2018
Metrotenerife has won the Fundacom Award 2018 in the category 'External event up to 1.000 persons' by the organization and celebration of the 6th European Tramdriver Championship, held in Tenerife in June 2017. The Fundacom awards the best projects of communication in Spanish and Portuguese in the world. The ceremony took place the last week in Lisbon (Portugal).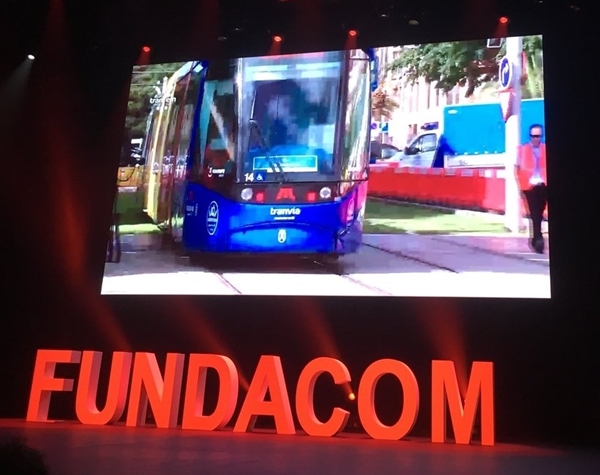 A total of 74 independent juries had to select among 9 categories 244 projects of 70 companies from Spain, Argentina, Mexico, Brazil, Portugal, Chile and Colombia. Metroteneife was the only canary company in this second edition of Fundacom. These awards are consolidated as a referent for communication professionals. Metrotenerife qualified automatically to the finals because it was finalist in the last edition of Ramón del Corral Awards, organized by de Asociación de Directivos de Comunicación (Dircom).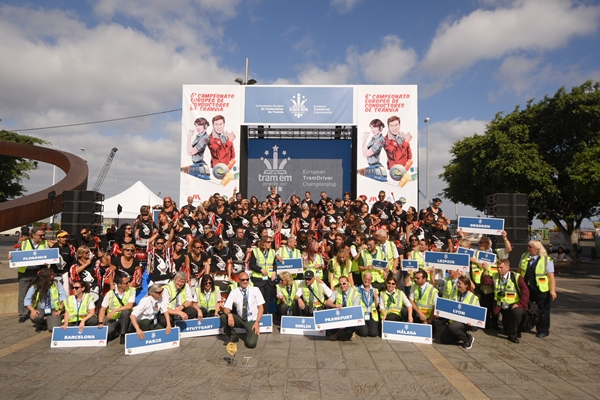 6th European Tramdriver Championship
The Metrotenerife's project competed, in the category 'External event up to 1.000 persons', with other proposals developed by Llorente&Cuenca (Spain), Marco Comunicación (Spain) and SIMAS Oriras e Amadora (Portugal). The competition was the main event of the 10º Anniversary of the Tenerife Tram in June of 2017, where took part 24 teams and representatives of operators as well as Israel. The Championship was an event with great expectations and media monitoring on the continent, but also the highly demanding organizational in its planning and coordination. More than a year of works to develop this competition broadcasted via streaming during the 8 hours of its celebration and that obtained 154 publications in different national and international mass media, exceeding the 187 million impacts.
(Video: 6th European Tramdriver Championship -Tenerife 2017, https://www.youtube.com/watch?v=bvcm2MaNZDs&feature=youtu.be).