The extension of Line 2 to La Gallega
With the aim of achieving competitive and sustainable mobility it is necessary to improve the offer of public transport. In this way, the Island Government is developing Line 2 extension plans to the district of La Gallega and for that reason the government has informed the local residents about this project though the external website Participacion Ciudadana, http://www.participatenerife.com
Metrotenerife has the commitment of the Island Government on the development of island rail projects, future extensions and new lines of the tram network and the train projects to the south and north of the Island.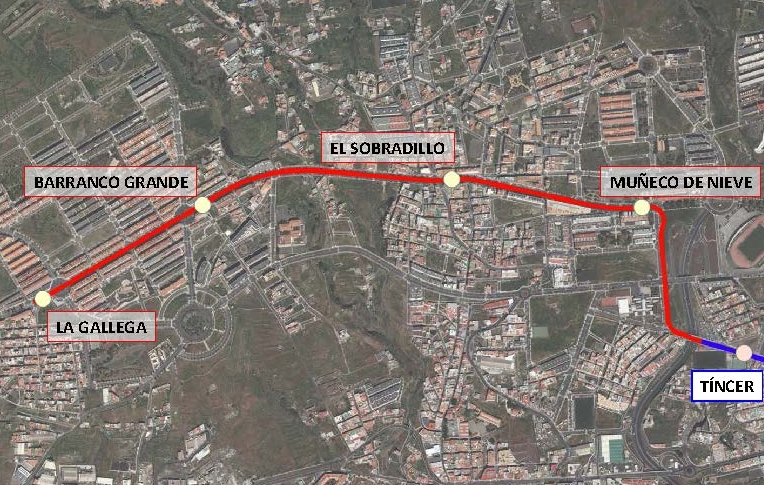 Works for Line 2 began in 2008. Line 2 has four tram stops and shares another two with Line 1.
<strong>Characteristics of Line 2 extension:</strong>
• Route: from Tíncer to La Gallega.
• Length of the new section: 2.5 kilometres.
• Tram stops: 4 (Muñeco de Nieve, El Sobradillo, Barranco Grande and La Gallega).
• Population served: 14.177 inhabitants.
• Passengers/day: 2.985 – Passengers/year: 820.958.
• Investment: 36.6 million euros.
The Line 2 extension is part of a longer project for the urban and economic development of the southwest of Santa Cruz in the coming 5 and 10 years.